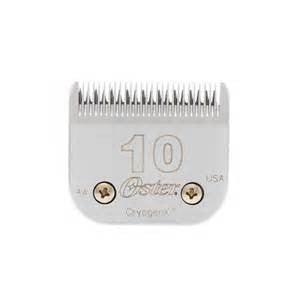 Oster Clipper Blades
Oster® Professional blades are produced from the finest high-carbon steel and handcrafted to our rigorous standards, providing unparalleled precision and performance. Furthermore, our U.S. made blades are hardened to RC62-66 (Rockwell Scale C) in-house prior to receiving a cryogenic treatment which further enhances the hardening process. The blade cutting surfaces are then sharpened, finished and tested with proven Oster® proprietary processes, ensuring ultra-sharp blades that continue to stand the test of time.
Leaves hair 1/16" - 1.5mm
Fits A6®, Golden A5®, Turbo A5®, Power Max and PowerPro Ultra® Clippers
Use for all sanitary work
Ideal for Poodles face, feet and tail
Use with Oster universal comb attachments
Manufactured in the USA with superior craftsmanship and pride, these blades offer the essential tool for professional results groom after groom.
---
We Also Recommend